Showing 6 providers serving the Denver area.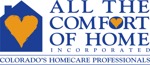 All the Comfort of Home, Inc.
"Kind, Compassionate, Professional, Reliable"

BAYADA Assistive Care
"Serving the Denver Colorado area!"
8.66
Overall Client Satisfaction
8.82
Recommend Home Care Provider

BrightStar Care - CO - Central Denver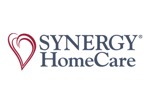 SYNERGY Home Care - Denver (CO-1)
"Serving Denver since 2006"
GIVE FEEDBACK